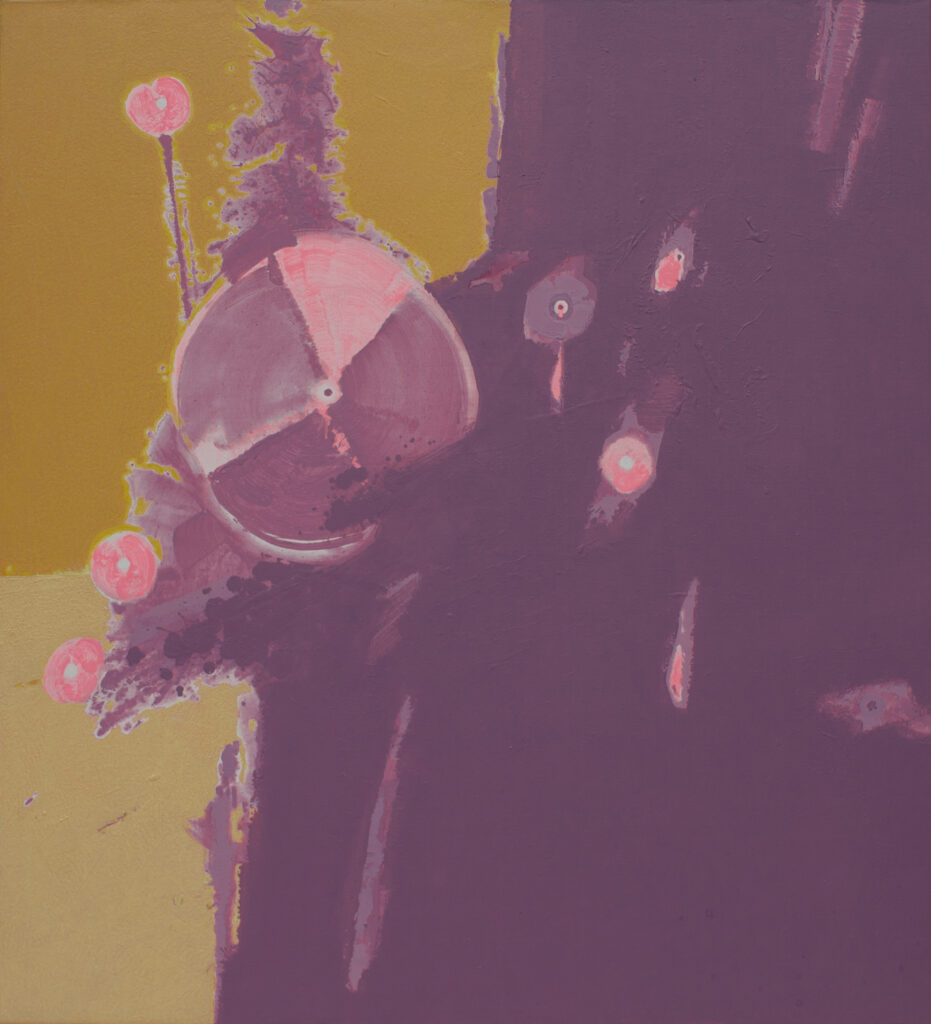 Poppies by Yana Bystrova, years created: 2013-21
Mila Arts Consulting is pleased to cooperate with Gallery Arte Azulejo to present the exhibition of Yana Bystrova: Approaching a Chaotic Reality.
Currently based in Paris, Bystrova is from Kyiv and is the third generation of Ukrainian artists in her family. Her work has evolved from figurative to abstract and hybrid forms of expression, with a strong conceptual emphasis on color, the ambiguity of perception, and interpretation. She works and exhibits internationally in France, Ukraine, and the United States. Works by Bystrova dating back to the 1990s are currently on show at the Coral Gables Museum in Miami.
In this show, she presents works in acrylic on canvas that were influenced by her country's struggle to become a free nation. Abstract works painted beginning in 2008 include two featuring yellow and blue, the colors of the Ukrainian flag. Landscapes painted in France in 2014, during Russia's invasion of Crimea, carry an underlying sense of the drama taking place in her home country.
A percentage of sales from Yana Bystrova: Approaching a Chaotic Reality will be donated to Razom for Ukraine to support Ukraine in the war to fight for peace and freedom. The upcoming show featuring artist Yana Bystrova's works will be on view:
Exhibition Yana Bystrova: Approaching a Chaotic Reality
When: June 3, 2022-June 23, 2022
Where: Gallery Arte Azulejo
154 Orchard Street
New York, NY 10002
The show's opening event is Friday, June 3, 2022, from 6:00 pm – 9:00 pm.