On the end of March, David Zwirner gallery invited 12 emerging Lower East Side galleries to present their artists on their online viewing room – Platform: New York.
The galleries — which include 47 Canal, Bridget Donahue, David Lewis, Essex Street and Queer Thoughts — will each present two works by a single artist.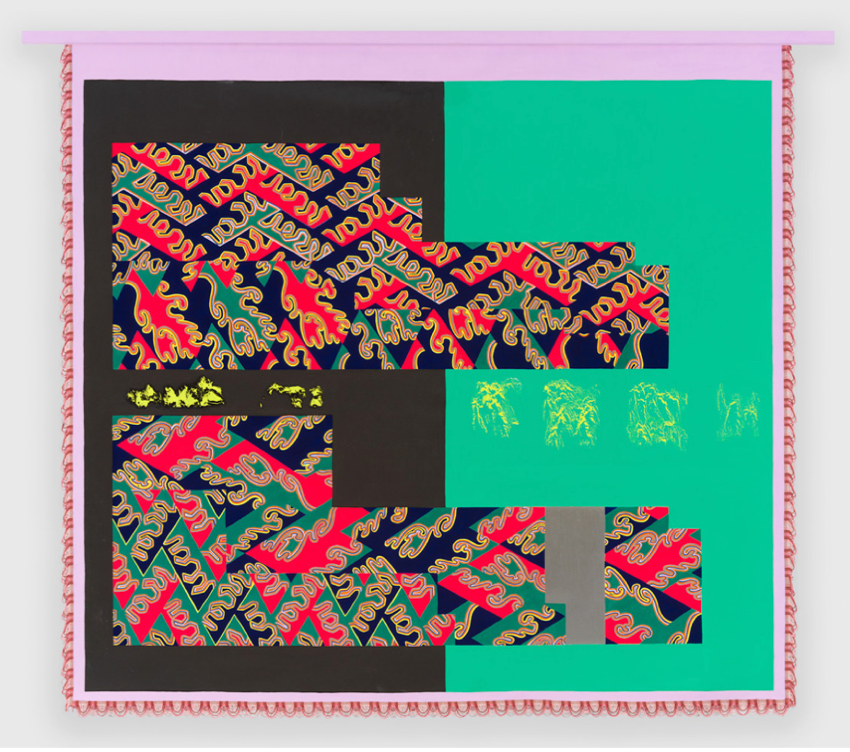 Lisa Alvarado, Traditional Object (Thalweg), 2020, acrylic, fabric, wood,
Bridget Donahue gallery presented Chicago based artist Lisa Alvarado. Her works are bright in colors assemblages, very optimistic with graphic ornaments and look very decorative.  However, they are not so frivolous. These works are the artist's reflection on and transformation to artistic language of the problems regarding political boundaries. For example,  such historical events as the United States enforced Mexican Repatriation with a mass deportation of 2 million people of Mexican descent in the 1930s.[1] This is how Lisa Alvaro describe her art: "These works are repositories of memory, vibrational maps, and reminders of invisible states. They are sensorial assemblages that recall awareness to mixture within geometric, moon tide shapes, and sand texture." [2]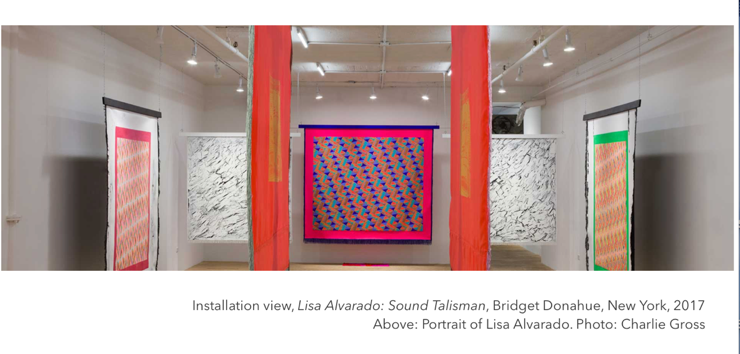 After Platform: New York, David Zwirner expand its initiative to Platforms: Los Angeles, London, Paris and Brussels. "All sales inquiries will be passed directly to the participating gallery, and Zwirner is not charging anything for the online space or taking a commission."[3] I think it is a good example of collaboration among the art industry during these unprecedented times. A mega gallery supported smaller galleries which don't have the money and staff to have own digital space while their physical spaces are closed.
---
[1] Bridget Donahue  https://bridgetdonahue-media-w2.s3-us-west-2.amazonaws.com/files/Bt9H9Tm-S6mDk5xONE5bMQ.pdf
[2]David Zwirner https://www.davidzwirner.com/viewing-room/platform-new-york
[3] The New York Times.  In Time of Quarantine, Zwirner Shares Online Platform with Smaller Galleries. Robin Pogrebin. March 2, 2020 https://www.nytimes.com/2020/03/27/arts/design/zwirner-online-galleries-covid.html