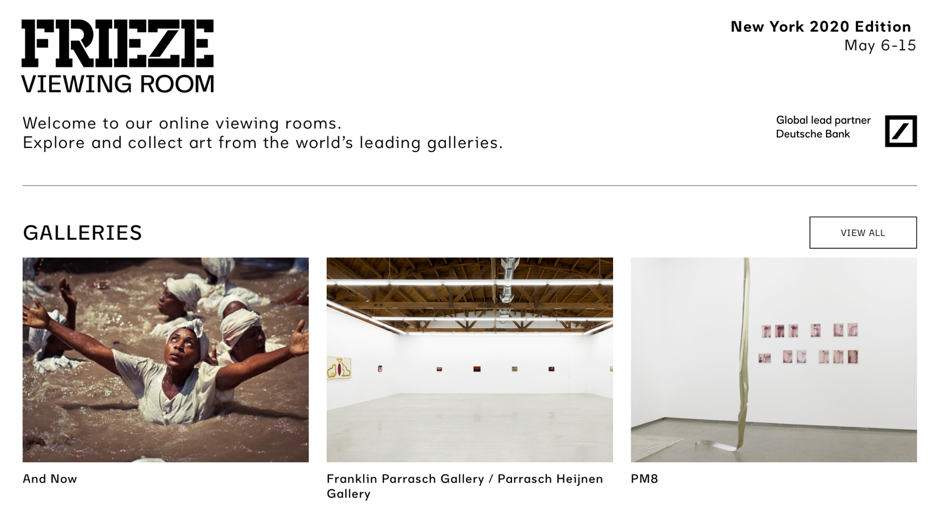 Frieze Viewing Room is an online substitute for Frieze New York. From May 8-15, this digital platform is hosting more than 200 international galleries, presenting art works by established and emerging artists. There are the following sections: Galleries, which was divided into Main, Focus, Frame, Spotlight; Non-Profit; Special Programing – featuring smaller curated programs: Acute Art, Chicago Tribute, Collective Design, Dialogos; Frieze Sculpture at Rockefeller Center. It is a very extensive program, where you could easily get lost in the same way if you would navigate it at Randall Island Park.
I visited the Chicago Tribute section, which was curated by Julie Rodrigues Wiholm (Director and Chief Curator, DePaul Art Museum) and features pioneering Chicago women artists. It was dedicated to 100 years since the ratification of women's right to vote in the USA.[1]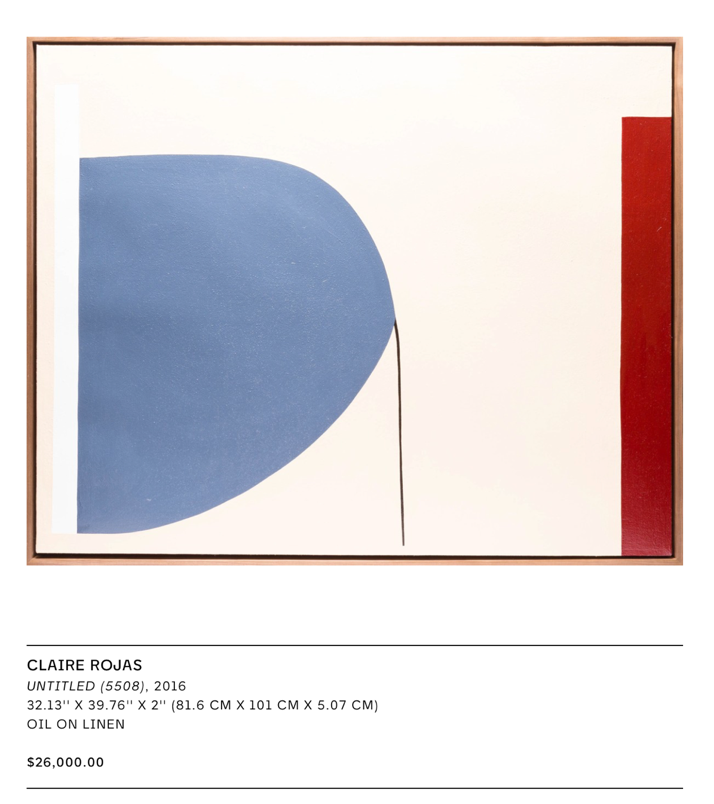 At Kavi Gupta gallery, I saw works by Claire Rojas. I liked Untitled (5508), 2016, for its simple minimalistic, well-balanced composition in harmony of colors. First, I was thinking it is a drawing, when I read a description and saw that it is oil on linen. I zoomed the image, to see brush strokes, how paint was absorbed by linen, I wanted to have a feeling about physical process and materiality of the painting. Unfortunately, zooming didn't help. The image became blurry. If I would be a collector, would I buy this piece of art online? I would only if I would be familiar with the artist's works before and know what to expect.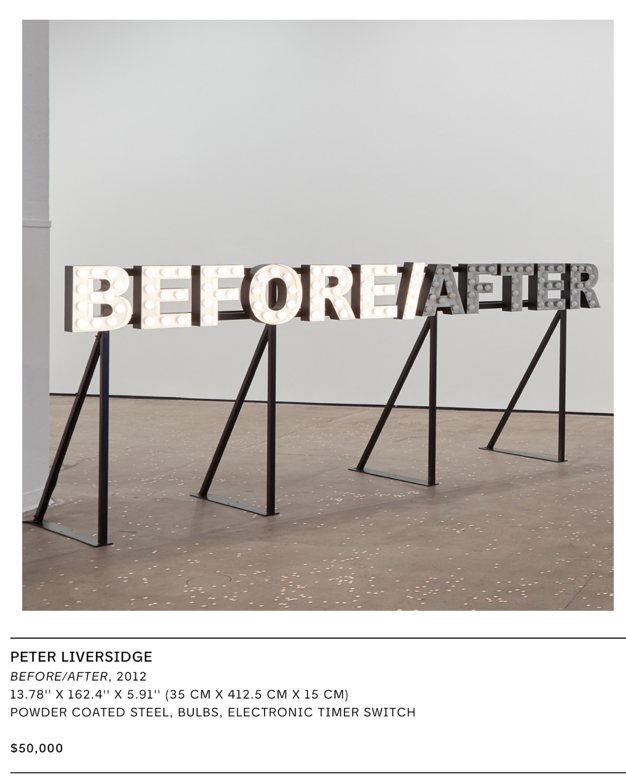 Another of my favorite artworks I found at Sean Kelly Gallery. It was a sculpture Before/After which was created by Peter Liversidge in 2012. Each of the words is illuminated randomly, but never simultaneously. This conceptual work appeals to the category of time where a person can't be sure if a present state is "before" or "after". This philosophical notion about the theme of time and space as a reflection on a fragile and unstable world. I found this piece – resonating with the current unprecedented Covid-19 situation. From now and on it will be always like before and after…
---
[1] Frieze. Accessed May 14, 2020 https://frieze.com/fairs/frieze-new-york